Here we are already – in week 4, the final reveal of our $100 Room Challenge hosted by Erin at Lemons, Lavender, and Laundry! Wow – it has really been a busy 4 weeks!
As you may recall, Kristen and I decided to makeover my family room for this challenge. If you missed the first four weeks make sure to stop by all of the posts. We take you from the "before" to some fabulous DIY furniture posts.
But for a quick review – here is what the room looked like Before:
For your conveinence in finding products we use this post may contain affiliate links. To see our full disclosure click here.
To recap, here are some of the items we were hoping to complete for this room
1.) Bring back in an existing burgundy leather couch and loveseat
2.) Bring in two end tables that were previously restyled.
3.) Restyle a coffee table or ottoman (See that post here)
4.) Makeover a cabinet to use as a new media center.
5.) Add a throw, pillows and decor
6.) Rewire and makeover old lamp
7.) Drapes – Should I add them?
8.) Makeover two bergere style chairs (That DIY post is here)
9.) Bring in a small side table for use by the chairs
10.) Bring in greenery- real plants and preserved boxwood
Whew! That was a long list! Ok…so here is what we accomplished of that extensive list of makeovers.
We did indeed bring back in my leather sofa and love seat that had been in our bonus room upstairs. I have to tell ya that was a definite improvement right away! I'm not sure why I ever moved them upstairs to begin with (and my hubby agrees with me on this one…he has had to move them now twice!) I assured him that this was the final move for those heavy pieces!
We also brought in the two end tables we mentioned previously that were found at a thrift store for very little money awhile back. We had already restyled these pieces with paint and sealer and have actually been using them in the room for a few weeks now
.
As you may know if you followed along with Week 2, we restyled a huge coffee table into a tufted ottoman. This ottoman is so close to the style of the end tables that we just knew it would look great in this room. It was bought at a completely different thrift store
than the end tables! They almost look like a set, but they aren't.
We weren't sure if the table-turned-ottoman was going to work in this room because it is just so large and slightly higher than the couches. However, after living with it for a week or so now, we are really loving it! It is so beautiful and we seem to be using it quite a bit, so it just might have found it's permanent place right here! It is also great with the small grandkids since it doesn't have any sharp corners for little heads to bump into!
We weren't sure if we would get time, but we did end up restyling two french-style chairs to include in this room. These were such a fun project to do and so easy – can you believe the fabric is painted?!(See that Week 3 project HERE) We are thrilled with the result and absolutely love the colors. They compliment the colors we already have in the ottoman and end tables very nicely. We also added that small side table in between them to pull them together.
If you recall, our color scheme plan for the room was creams, whites, greys, and the burgundy. We also threw in a touch of soft aqua to tie in with the other spaces in Vicki's home. The aqua can easily be changed out for the seasons to bring in a slightly new look to the room.
Our latest project that was completed for this room was to update a media center. We searched our stash of furniture that we have on hand (we custom restyle furniture to sell but sometimes can't help but keep a piece or two for ourselves!). We found this gorgeous french-style dresser that we knew would be perfect for the style of this room.
This pretty piece was done in the same creamy white as the chairs and also ties in with the colors of the ottoman fabric. We spray painted the handles a beautiful oil rubbed bronze we had on hand. As you can see the color we chose not only gives it a gorgeous accent, but it also ties in with the other decor pieces we chose, such as the vintage lamp we spray painted with the same paint.
This lamp is one that I had purchased at an auction several years ago and had sitting in the corner of another room. It was previously a dated gold finish with spots of rust all over. We cleaned it up, wire brushed it to remove loose rust, then primed, spray painted, and sealed it. The lamp and paints were all items I already had on hand, so there was no cost at this time.
The finishing touches to the room was to bring in decor – some from other rooms or storage in my house, and some purchased.
First off we knew we wanted to use my huge tobacco basket that was being stored – that was the first to go on the wall! We added a boxwood wreath to the front. (We love, love, love boxwood!) We got lucky and found this wreath at TJ Maxx for $19.99. Since TJ Maxx is always hit or miss to find items you can find a similar wreath HERE.
On the second wall we decided to create a gallery-style wall using items from around the house. The beautiful brocante shelf was originally bought for my master bedroom but I decided it would look perfect in this room instead. All items from this gallery wall were ones I already had, except the picture frame on the right – that was purchased (on clearance for $14!)
Another purchased item was a basket that is going to be used to hide grandkids toys in plain site! I just loved that basket when Kristen found it at TJ Maxx and we knew it would fit this room really well! We purchased that for $24.99. We were bargain shopping here.
The only thing that really stayed in this room from before was the large mirror that is hanging over the dresser(now media cabinet). And we restyled that too! It got the same creamy white color that we put on the french chairs and the dresser. We know eventually the mirror will have to move to a new spot once a new TV is purchased –  but that will be a little while yet. (A TV was definitely NOT in our budget for right now – let alone in the $100 budget of this challenge!!)
Last, but not least, we opted to purchase some new throw pillows when we saw these pretty ones at TJ Maxx. (2 aqua pillows $19.99 each, and a 2 pack of linen colored pillows for $19.99) We fell in love with the colors and textures and knew they would look great in the room. This is where most of my budget went. (And we blew it very quickly). And all the plants were ones I already had in my home – some in this room, and some were brought from other rooms.
We just love how this room evolved into the style that I love. Almost all with the use of thrift store finds, some paint, and "shopping" my own home. The room feels so much more stylish and conducive to conversation now. No longer is the TV the main focal point of the room! We just love it!
Here is the breakdown of what we spent:
2 Aqua Pillows : $19.99 each
2 Pack of Linen Pillows : $19.99
1 Oblong Neutral Pillow : $16.99
Whitewashed Basket : $24.99
Boxwood Wreath: $24.99
Picture Frame : $14.99
---
Total: $141.93 But I had a $20 gift certificate to TJ Maxx I received for Mother's Day which brought the total to $121.93. Still over budget, but I could have gone without one of the pillows, or the basket, but I wanted them too badly!
Don't forget to see how everyone else made over their own rooms for this $100 Room Challenge. Check the links below.
SHOP similar items in this look by clicking on the images below: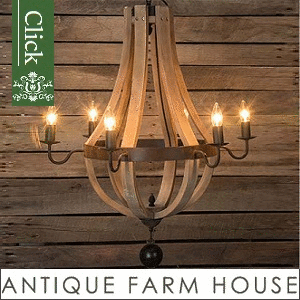 Sharing with: The Scoop