Throughout high school, college and after in the real world, I brought a small Target desk with me to use. It was a dark wood, very cute and I loved that it was great for small apartment spaces. But when we moved we had to keep all of our accumulated office supplies in an extra dresser while looking for more storage space. So when we found this 9 drawer desk I was ecstatic! I knew this would be perfect for our storage woes!
For your convenience in locating products we have used, this article contains affiliate links. All products are items we use ourselves and genuinely recommend. If you make a purchase after clicking we will earn a small commission at no additional cost to you. For our full disclosure go to our "Disclosures" page. 
But of course, with all the furniture we find it needed some fixing before we could even think about pulling out that paintbrush. Once again, with all the scratches to the top surface, the best bet was to sand them all down. We sanded the entire piece, but only the top down to the raw wood. (This is what we use for heavy-duty sanding.) There was also some terrible, old contact paper on the inside of each drawer, but lucky for me it came off very easy! And underneath that, the wood was perfect 🙂
Shellac was then needed as a sealant so the old finish wouldn't bleed through the paint. We applied two coats of that with a foam brush over the old sanded finish before we painted. If you start painting and notice the color is bleeding, stop and apply a stain blocking primer if shellac was already used.
Our absolute favorite paint is Annie Sloan's "Old White" which I had previously used on my coffee table. This desk would be used in a different room than the coffee table but I still wanted to run the same color scheme throughout the house with a mixture of light painted pieces and dark wood pieces. So we applied two coats of "Old White" to the desk, right over the shellac.
Then I felt like the piece needed some kind of added detail to it since it was very plain. There is nothing wrong with being simple and leaving it perfect white, but we wanted to take this to the next level and add some depth to it. It was decided we would take Annie Sloan's " French Linen" color and do some hand painting! I grabbed a small craft paint brush and added a couple drops of water to the "French Linen" and hand painted the color into the crevices of the piece, which was mainly around the bottom 'feet'.
I then took the same color, with less water, and hand painted that to the edges to make it look like the piece was distressed. But instead of using sand paper to take off the paint, we added the color to give it the look we wanted.
Then all that was needed was some wax to seal the piece. You could also use polycrylic to seal, but I wanted the matte sheen of a wax for this piece.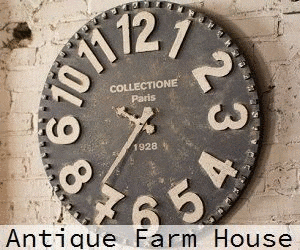 And to complete the look of this desk, new cup pulls were ordered to bring it all together. Since the French Linen color is a grayish tint we went with an antique pewter finish on the hardware to tie it all together.
It is now a wonderful new addition to our small household, where storage was really needed!
---
More you may also love…