The Holidays are almost here!
Welcome to our Christmas Festival Blog Hop hosted by our friend Kendra at Joy in Our Home! A bunch of our blogger friends are getting together to bring you a week full of holiday inspirations! From mantles, to tablescapes, to recipes – these are some of the best! If your hopping over from Repurpose and Recycle, thank you so much for stopping by!
For your convenience in finding products we use, this post contains affiliate links. There is no additional cost to you if you purchase through our link. 
For this year's mantle we wanted to do something different than we have done in the past…but what? The first thing that came to mind for Vicki was to make a mantle scarf using one of her all-time favorite laces. (Find that lace HERE!) And it turned out just absolutely beautiful! Vicki had a great idea!
After the scarf was added, we began with that pretty faux greenery. (Find it HERE) This is one of the only greenery stems we found that looked pretty real. Most are very fake looking.  We also loved the sage green color of it and the attached pinecones. Then came that red berry garland to add a little bit of color!



Vicki also knew she wanted to make three little wreaths to put over her antique mirror that hangs above her mantle. She adores the mirror and didn't want to take it down for the holidays. So she searched her craft closet and found the little grapevine wreaths, some berries and ivory ribbon! We love how the decor was set off to the side of the wreath instead of in the center.
After the DIY projects were finished and added, we started to add the decor.
What works for us when decorating is to get most of our decor out, so we can see everything we have. Then we begin placing our favorites! Or sometimes you will see a pretty pattern begin to emerge, or a color scheme you like. Since Vicki has been collecting beautiful holiday trees for quite some time, we decided to add our favorites to the mantle!
This year, mercury glass has been very popular and we happened to have a bunch of that! Normally we begin by placing our center piece first, but for this mantle we began on the ends and worked our way in. There is no right or wrong way to decorate – just try something. Then if it doesn't seem to work, take it away and try something else!
Now Vicki has a beautiful mantle, which is just the beginning of the holiday decorating. We are a bit late in getting a tree this year because the family has been so busy. (It is our tradition to get together to hunt and cut our own real tree.) But no worries, it will get done! It's just not quite Christmas until we can smell that fresh cut evergreen tree smell!
Don't forget to check out all of the other bloggers pretty mantles for today's posts! Lemons to Lovely's is next up for today. But come back each day this week to see everyone else's holiday inspirations! And thank you so much for joining us 🙂
Thank you for joining us and Happy Holidays from our home to yours!
 Mantels on Monday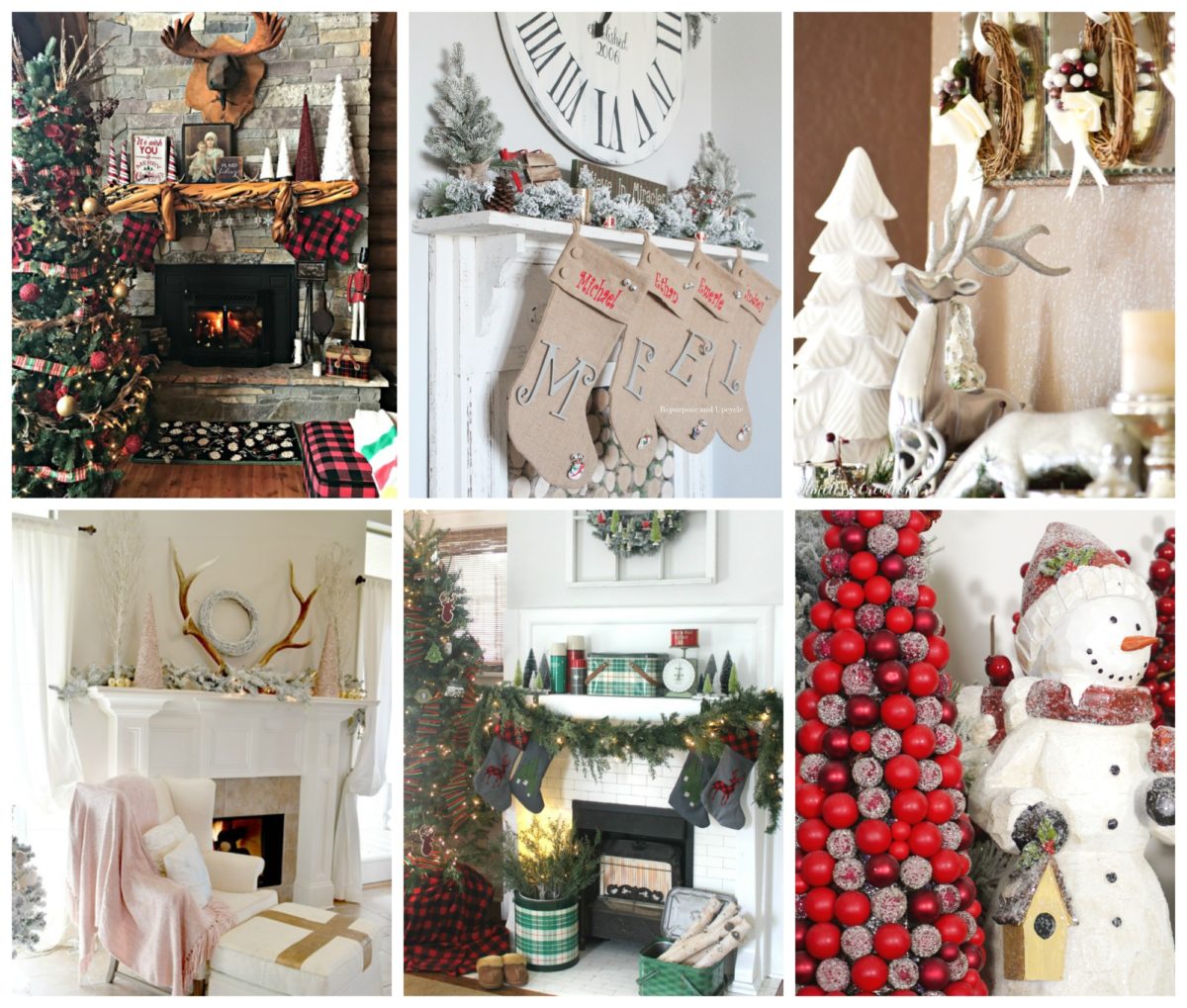 White Arrows Home | Repurpose and Upcycle | Timeless Creation
Lemons to Lovely | Pennies From Heaven Home | One Happy Housewife
Vignettes on Tuesday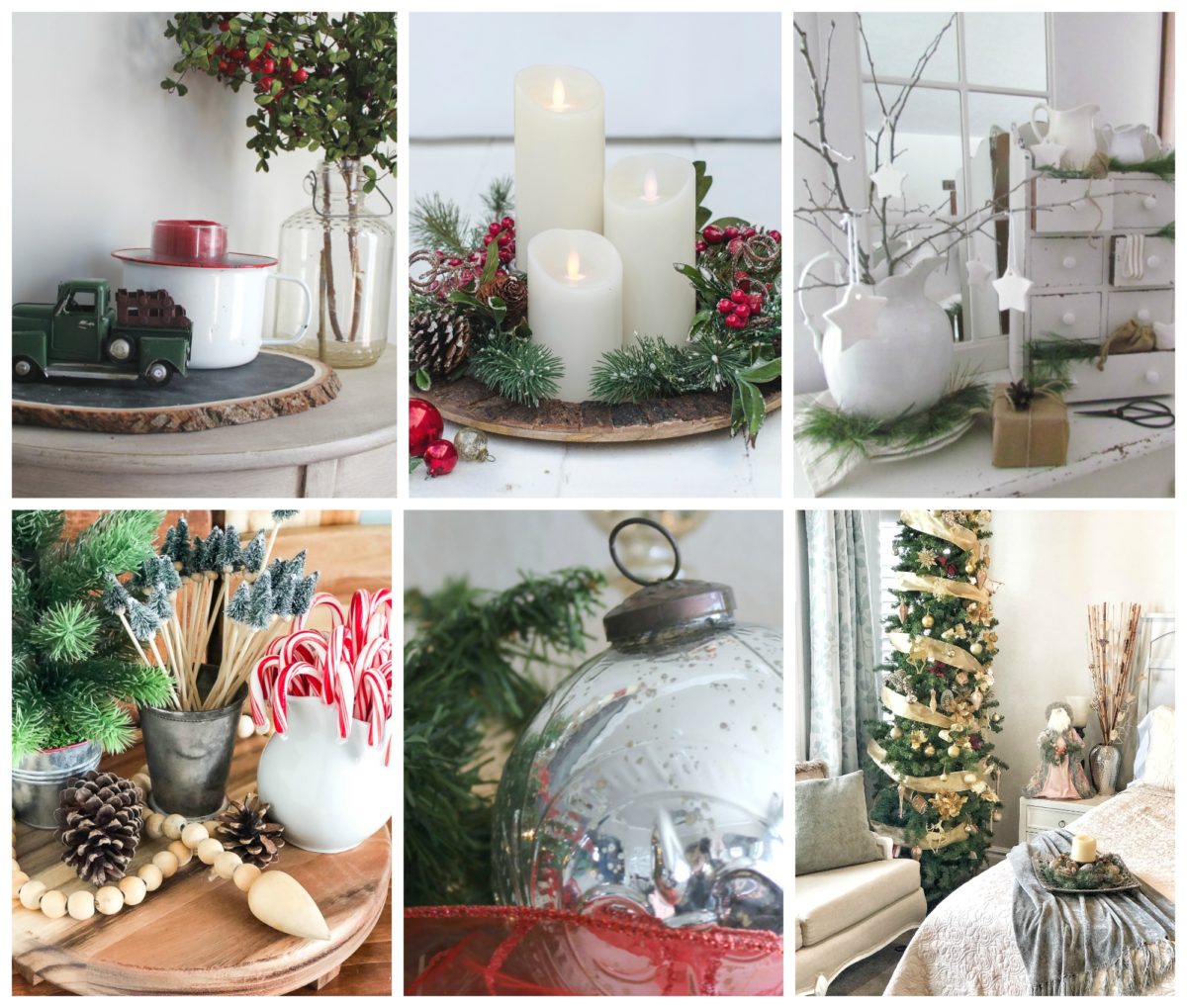 Joy In Our Home | anderson + grant | Kingsbury Brook Farm
My Creative Days | Poofing the Pillows | CityGirlMeetsFarmBoy
Recipes on Wednesday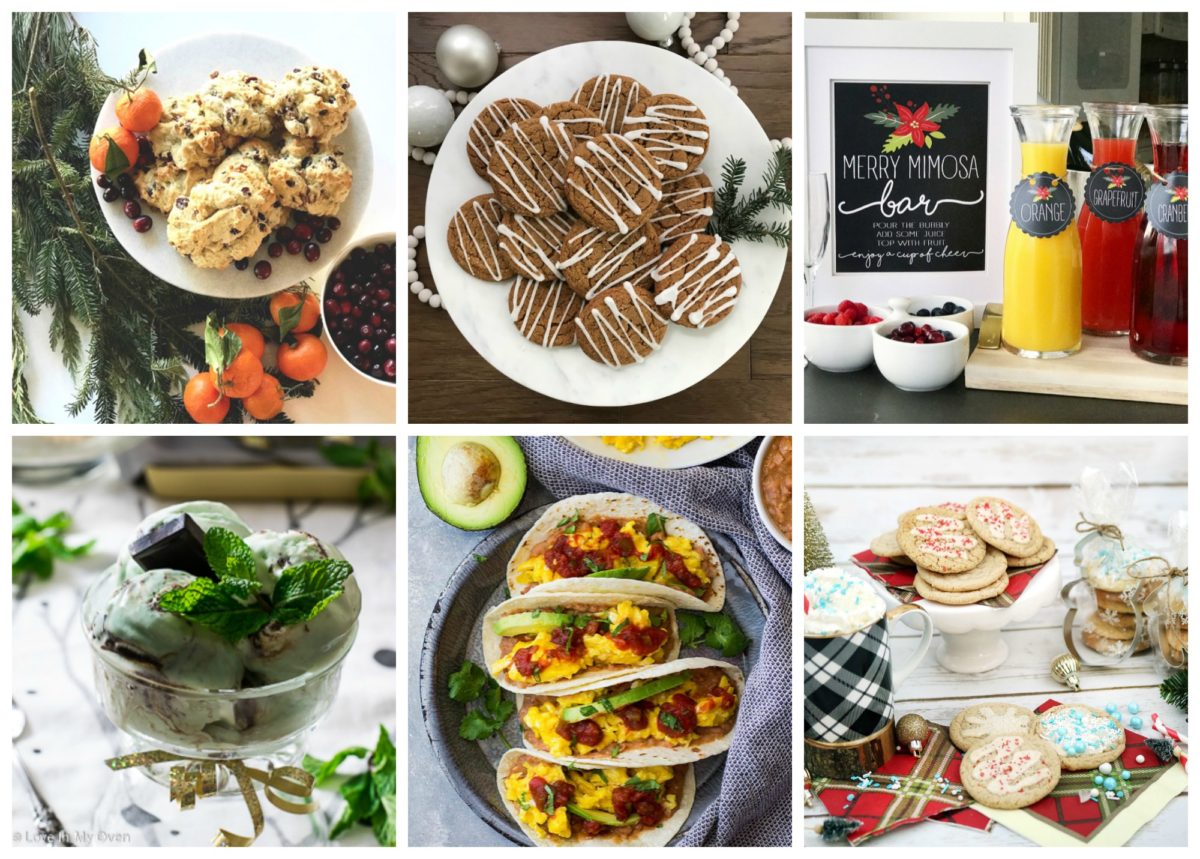 Life Love Larson | Cali Girl In A Southern World | Crisp Collective
Love In My Oven | Countryside Cravings | Curly Crafty Mom
Front Porches on Thursday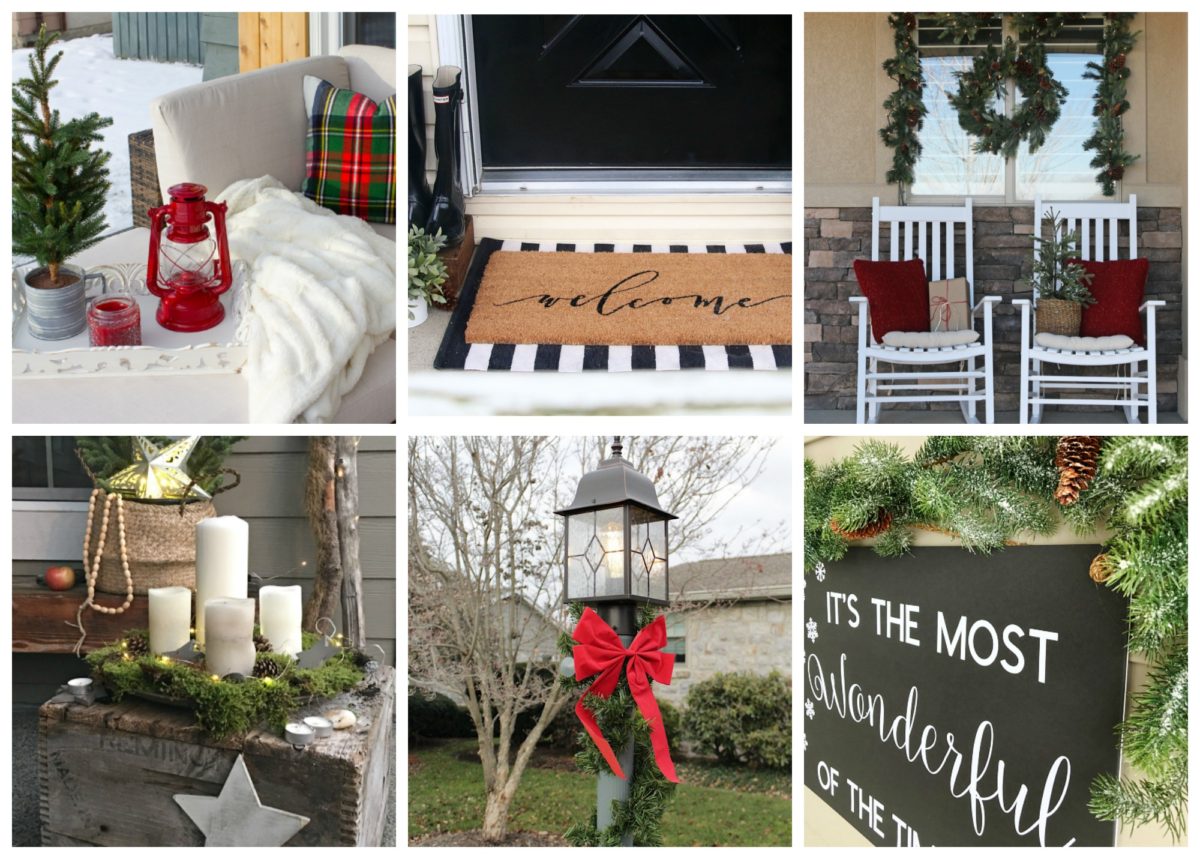 Making it in the Mountains | Elizabeth Joan Designs |Country Girl Home
Little Brags | The Homemaking Momma | Lemons, Lavender, & Laundry
Tablescapes on Friday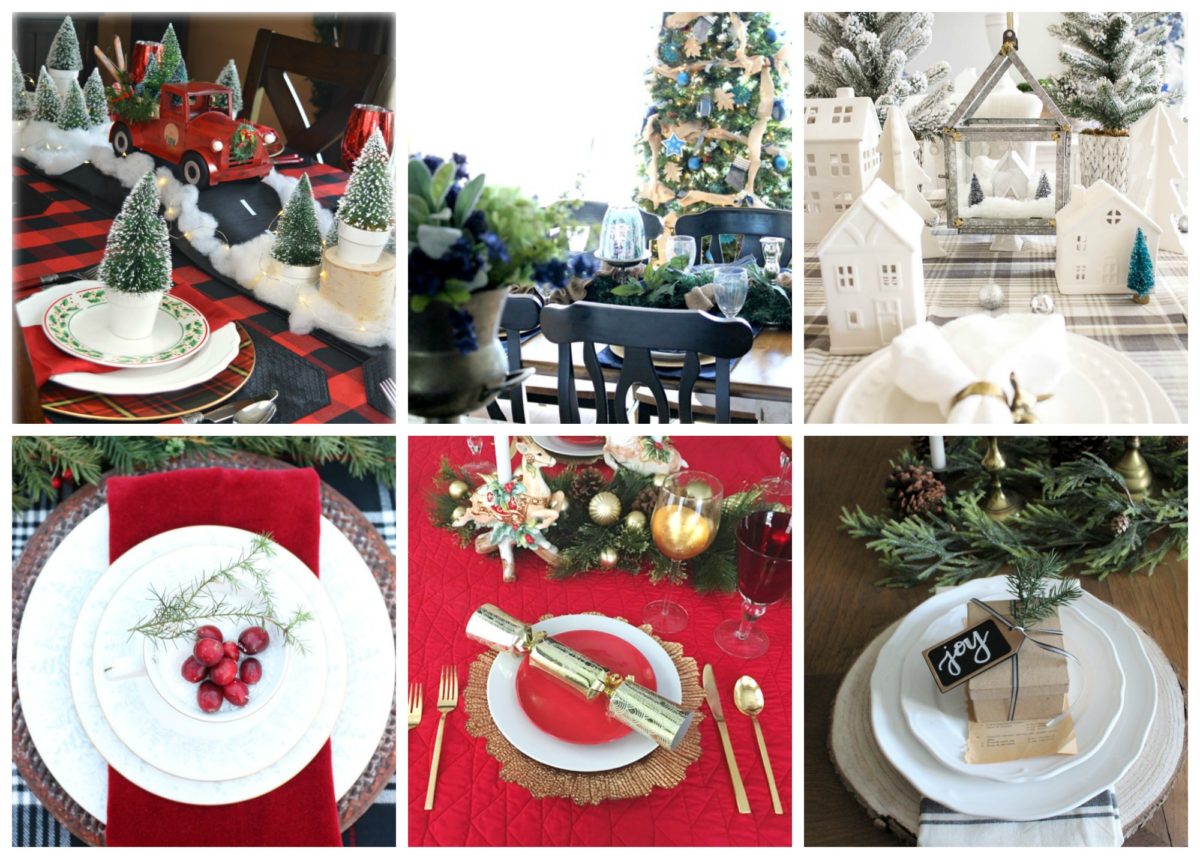 Celebrate & Decorate | Noting Grace | 2 Bees in a Pod
The Crowned Goat | Dining Delight | The Neutral Nest Interiors