Fall Tablescape with neutrals and blue!
Welcome to the Fall Festival Blog Hop – where some of the most talented bloggers out there came together to create some beautiful fall inspirations just for you! If you found us from Repurpose and Upcycle thank you for stopping by! If not, make sure to see all of the other fall decor and recipes below, we have mantles, tablescapes, vignettes and more!
For this year's tablescape we didn't want to do the typical orange and red fall color. While we like the colors, we just wanted to keep things simple and neutral. But while driving to an auction to pick up our newest furniture piece we came up with a great idea of what we wanted to do! We have this blue paint that is not too bright, yet not super dark. It is the perfect what we describe as "dusky". So we decided that along with our neutrals we would incorporate our favorite blue into our table too!
We created a couple easy DIY projects just for our tablescape to help us add that fun "pop" of blue into our decor! (Watch for these DIY posts later!)  The first DIY item we created was that fabulous grain sack stripe runner. It just took a little measuring and taping – very easy.
The second DIY item was the little leaves we have scattered around! They were cut out of felt and then dip dyed with the same color blue! How neat is that?! That idea just popped into Vicki's head while we were brainstorming!
Not only did we have the leaves scattered around the center, but we attached two together, added some string, and made a simple napkin ring to go over our beige napkins. It only took a little bit of hot glue and then they match the rest of the table.
Then for the topper of our DIY items – we painted some cheap chargers (again with that same beautiful blue) to reflect our own style. Our blue paint was chalk paint so it covered the chargers really well.
The most time-consuming part of these DIY projects was just waiting for the paint to dry!
To create our tablescape, we first wanted to decide on the centerpiece. A great centerpiece really makes the table. We like to go with a little bit of height, but not above a person's face because we first and foremost like to see the other people around the table! So we decided to use Kristen's dough bowl and put pumpkins and leaves all around and in it.
We went with different textures for around the table, like ceramic, wood, canvas, felt, and lace. Our favorite candlesticks also made the cut for our tablescape! They are one of our favorite items to use in decor. Pretty much the perfect rustic and neutral item you can use anywhere!
Then we added our dishes. Those beautiful white plates and bowls are simply amazing! We seriously can't get enough of them, and adore using them in our tablescapes.
And how simple was that to create?! All of the decor were items we had on hand and if we didn't have them – we made them!
Have fun checking out the next tablescape on the hop: Kingsbury Brook Farm and don't forget about all the other ladies in the hop as well! See them all below, you are sure to be 'Wowed'!
Vignettes on Monday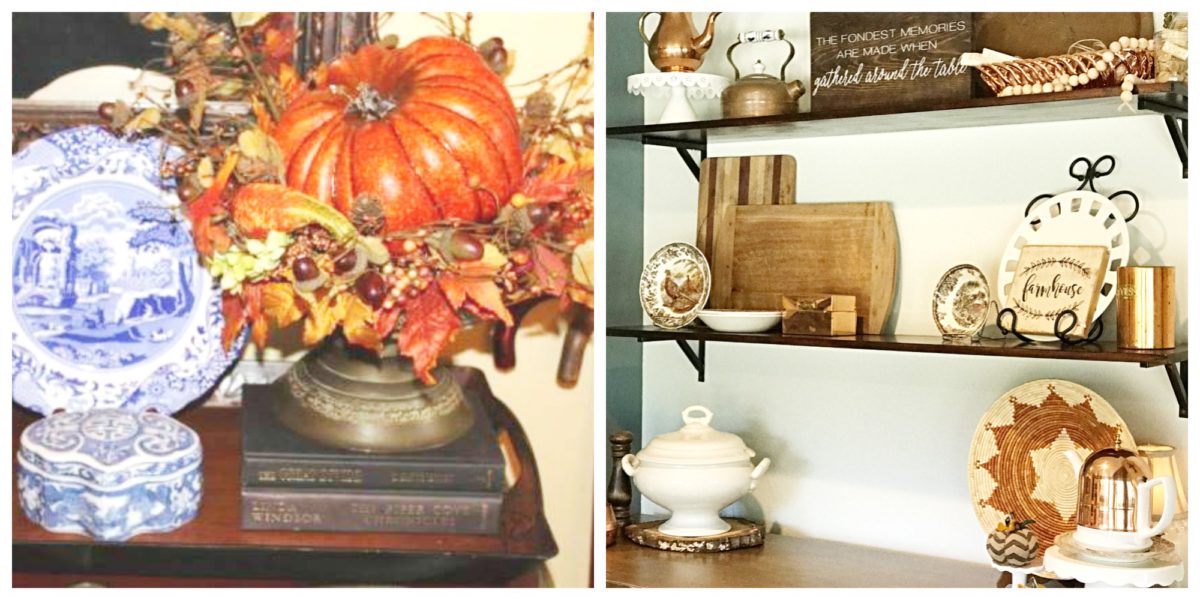 My Creative Days
Elizabeth Joan Designs
Noting Grace
2 Bees in a Pod
Belle Blue Interiors
Farmhouse On Elder Hill
Front Porches on Tuesday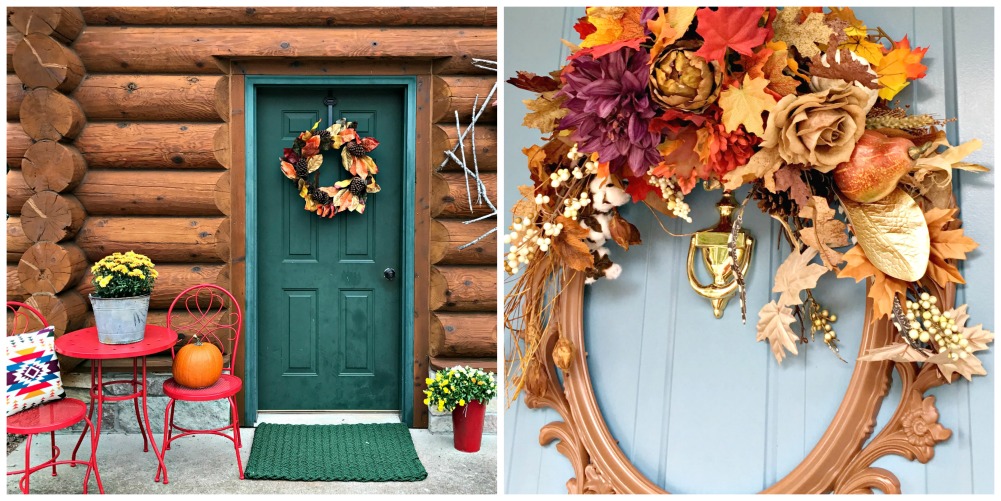 Little Brags
Life Love Larson
Hood Creek Log Cabin
Poofing the Pillows 
White Arrows Home
Celebrate & Decorate 
Fall Recipes on Wednesday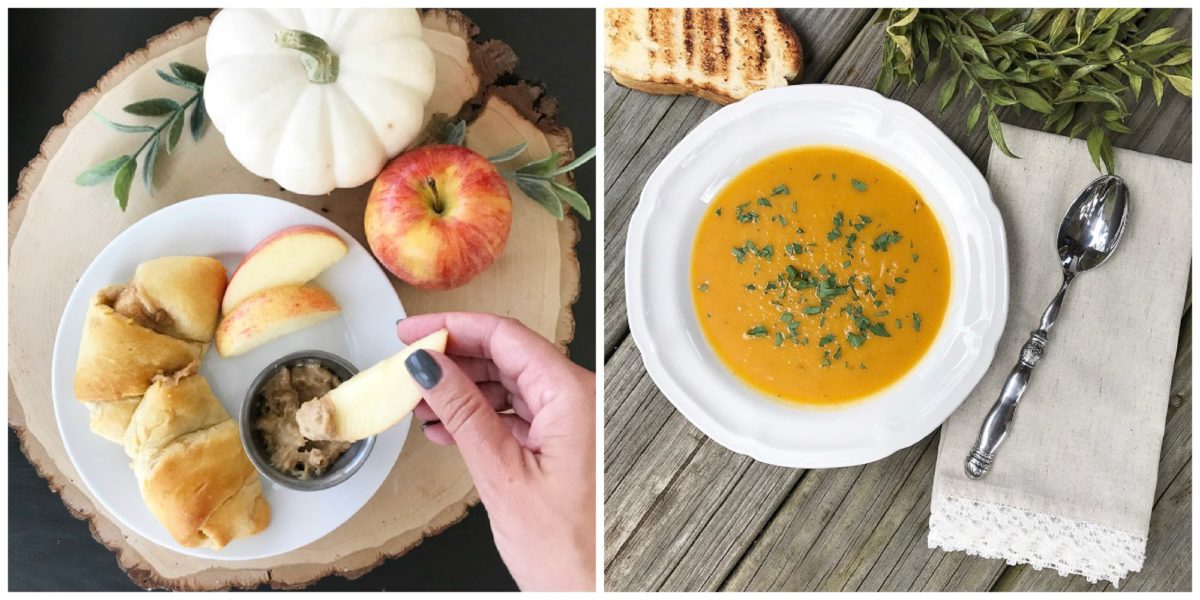 Joy In Our Home
With Two Spoons 
Honey n Hydrangea
Brooklyn Farm Girl
Crisp Collective
Calli Girl In A Southern World
Tablescapes on Thursday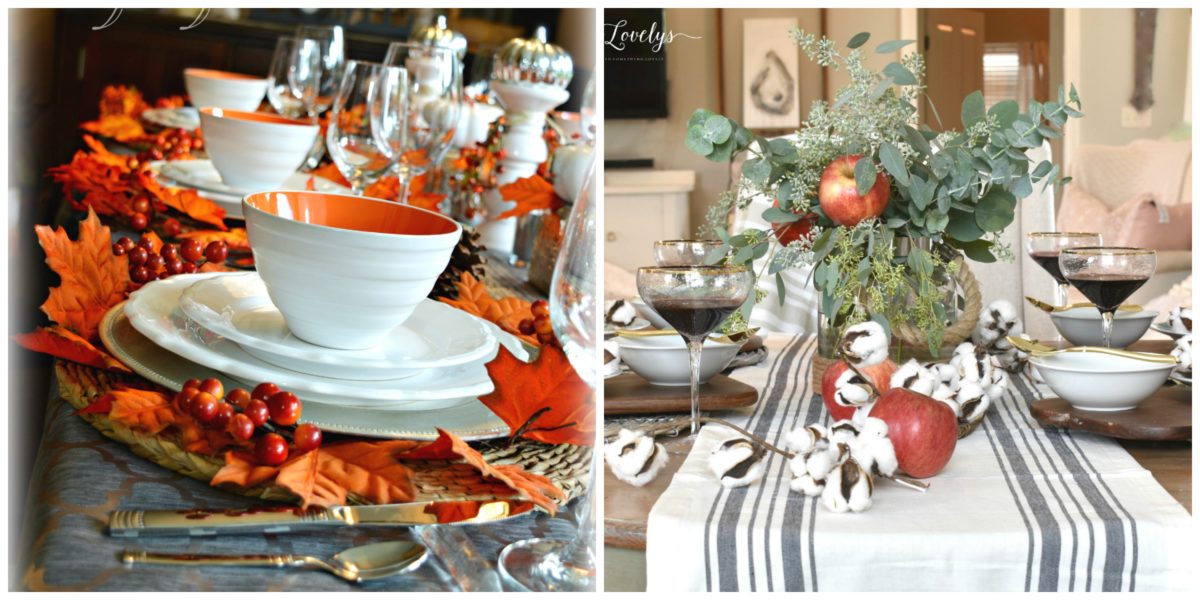 Repurpose and Upcycle
Timeless Creations
Kingsbury Brook Farm
Back to Blueberry Hill
Dining Delight
Lemons To Lovelys
Mantles on Friday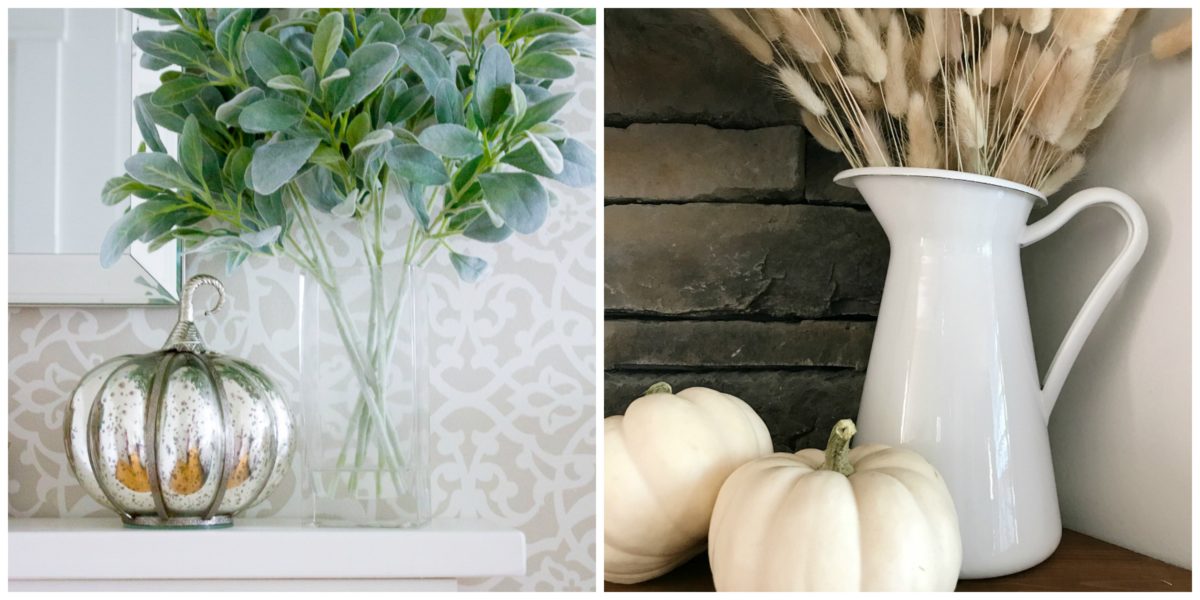 Anderson + Grant
Personally Andrea 
Beesnburlap 
The Mountain View Cottage
Making it in the Mountains
Lemons, Lavender & Laundry