Make this easy faux pumpkin fall garland for less than $10!
The other day I was looking for something in my storage boxes in the basement and came across a couple of my fall decorations. Key word there..a COUPLE. I realized I only had a total of 4 items I could use as fall decorations. Ugh…I knew I was going to have to remedy this and started thinking about what I should buy to make our rental more "homey" for the season.
The very next day, while grabbing a couple necessities from Walmart, I saw the prettiest glittery-orange tape in the paper craft aisle! Needless to say that got put in the cart right away, and I wandered around looking for some more inspiration of what I could do with it. I found some cheap packages of foam balls and decided they would be perfect to use to make cute little pumpkins!


For your convenience in locating products we have used, this article contains affiliate links. All products are items we use and genuinely recommend. If you make a purchase after clicking we will earn a small commission at no additional cost to you! For more info go to our "Disclosures" page. 
Alright, now for the tutorial:
Step 1: Is to gather all your supplies
That's all!
Tip: I bought a pack of 6 foam balls which used about 1.5 rolls of tape.
Step 2: Is kind of fun. If you have kids, this would be something they would enjoy. You take the foam balls and smash the ends! I literally pounded it against the table to get it started. (My puppy, Kirby, was really confused as to what was going on!) It only takes a couple hits before they are flattened. I then took my thumbs and squished the ends a little further around.
Step 3: Take your glitter tape and run it from one squished end to the other. Cut it when you get to the bottom. Continue this step all the way around. Make sure to overlap the tape edges so you don't see the foam in between. This creates a stripe effect around the pumpkin.
Tip: The tape doesn't stick to the foam as well as it should, but it sticks to itself which is why overlapping the tape a bit works well. 
Step 4: Take the twine, put it in the middle of one of the ends, while leaving about an inch of a tail (which you are going to use later).
Then continue to wrap the twine around so it looks like the indents of a pumpkin.
Step 5: Once the twine is wrapped around, cut it with about an inch of a tail. Take that last tail you just cut, put it under one of the wrapped strings to anchor it.
Then tie that second tail to your first tail!
I kept knotting the two tails until I couldn't tie them anymore to construct the stem of the pumpkin!
Step 6: Once your pumpkins are complete you can grab your jute string and start your garland.
(I had those natural stick fillers already at the house so I decided they would make a nice addition to the garland.) String your garland underneath the wrapped jute of your pumpkin.
Then your faux pumpkin garland is complete!
You wouldn't have to buy any of those extra filler pieces but could just do a pumpkin garland if you wanted. Or, just using the pumpkins in a vase, tray, or basket would be very cute as well!
My garland now makes a wonderful addition to my shelf in my living room. While I could still use a few more items to make the house complete, this was a very inexpensive and easy way to craft some decor.
I added it to my pediment shelf, but it could really go anywhere in the home. It was light enough that clear scotch tape held it up.
One fall decoration down, many more to go!!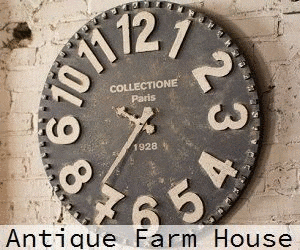 Linking with: Wow Us Wednesday, Remodelaholic, Snickerdodle Sunday, Dishing It and Digging It, The Creative Gallery, Thoughts of Home,
---
---