Welcome to my kitchen makeover series for the One Room Challenge!
For the month of April we will be sharing our makeover journey along with all the other challengers who link up with Linda from Calling it Home Blog. We get 6 weeks to completely renovate or makeover one room in our homes. Don't forget to see them all for even more inspiration!
Follow along with our Series here -> Week 2 / Week 3 / Week 4 / Week 5 / Week 6 (The Reveal)
As some of my readers may know, my husband and I just bought our first home this last February. For those who are newly visiting, thanks for stopping by! Our new house is located in a tiny town in Minnesota, but is much closer to family; which was a necessity with our baby girl coming in June. It is a cute little ranch and perfect for our starter home!
This post contains affiliate links for your convenience in locating products we love. For our full disclosure go here. 
Here is the "before" of our little kitchen. We snapped pictures of the entire house before moving in.


Just like with any home there are definitely updates we wanted to accomplish to make it ours. We decided not to move our furniture and belongings right after closing since we still had our rental for a couple weeks. Instead, the first week-and-a-half was spent painting almost every wall surface in the entire upstairs. Then we had to make a plan for the kitchen.
This is what we decided needed our attention first in our kitchen for this challenge:
Paint all kitchen cabinets (inside and out)
Update paint color on walls
Paint trim white
Purchase new shelving to replace warped shelves in cabinets
Cut new shelves to fit cabinets
Knock down scalloped wood piece above sink
New light above sink
Install pendant lights in bulkhead above peninsula
Paint Kitchen Table
Find new chairs for Kitchen Table
Build/Find Bench for Kitchen Table
Paint the Windows – (If weather permits)
Decorate
Whew, what a list! I have been thinking of different options for all of our spaces ever since we looked at it back in December. Ideally it would be nice to update the countertop and install a backsplash, but with purchasing the house and a new baby on the way those items will have to wait until our budget can accommodate them.
We feel that just by updating the cabinet and wall color will make a huge difference in the overall feel of this room. Also, since I am an avid "Fixer Upper" fan, I have definitely adapted the "Farmhouse" style of decor in my house. Needless to say, that is the look I will be going for when decorating!
Below is a peek of my mood board, for my decorating inspirations in the kitchen.
We hope you follow along with our kitchen makeover for this One Room Challenge series! We will have a weekly post of updates, or a DIY project so stick with us to see the final reveal!
Don't miss any updates! Sign up below for our Free Newsletter.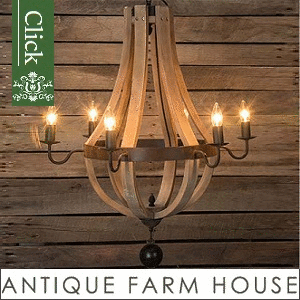 ---
---